PLEASE NOTE –  THE FOLLOWING INFORMATION WAS FOR THE 2012 SCHOLARSHIPS.  PLEASE CHECK BACK FOR INFORMATION REGARDING THE 2013 SCHOLARSHIPS.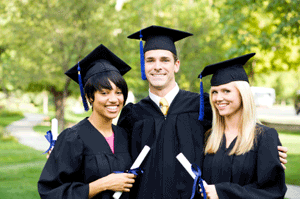 The Damascus Lions Foundation, Damascus, Maryland announces the Vernon R. Simpson Scholarship Program for the school year 2011-2012.  Scholarships in the amount of $ 1,000 each will be awarded in May 2012.
   To be eligible for consideration, an applicant must:
Be a citizen of the United States

Be a graduating senior in the upper 50% of the class who will attend full-time an accredited postsecondary academic institution, accredited vocational, trade or business school.

Not have accepted an appointment to a service academy or have received any other grants or scholarships (including ROTC awards) exceeding $5,000 (does not include Guaranteed Student Loans)
            An applicant will be judged on scholastic achievement, leadership, character, citizenship, school activities, work experience and community activities.  The decision of the Scholarship Committee will be final.
            The following information must be submitted by April 13, 2012 to the Scholarship Committee, Damascus Lions Foundation, 1674 Florence Road, Mount Airy, MD 21771:
1.   A completed Application for Scholarship Grant  DOWNLOAD  APPLICATION        DOWNLOAD INSTRUCTIONS
2.   A high school academic transcript including SAT and other test score results, certified by the school registrar
3.   Three (3) letters of reference by adults (not relatives)
4.   A brief original essay by the applicant indicating their career objectives and why they need further education
            The successful recipients of the scholarships will be announced at the respective School Awards Ceremony or other appropriate time.
            The scholarship grants will be sent to recipients in July 2012 and the check will be made payable to the college or institution the recipient will be attending.
Questions concerning the Scholarship Program may be directed to Lion Mary Frances Gosnell, Chairperson of the Scholarship Committee – 301-829-1002 or
grangosnell1674@yahoo.com